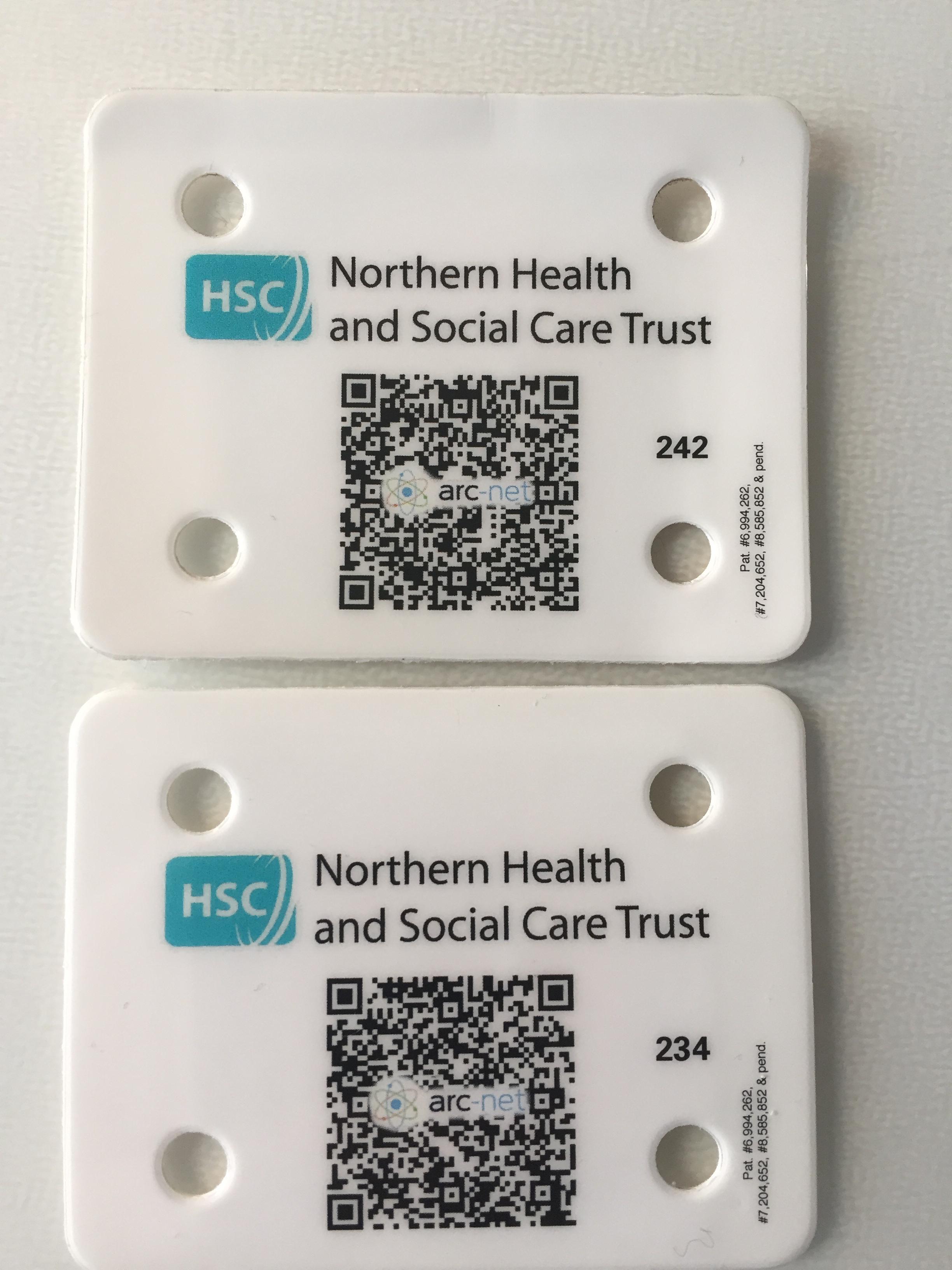 Arc-net is working with MOIC to deliver a secure Bed and Mattress Management service which will allow for their efficient management within the Acute Healthcare sector. Research has shown that hospital bed frames and mattresses, which are probably the most common pieces of equipment in a hospital setting, can be a source of infection to patients. In the past they have been identified as the cause of many outbreaks of infection.
Increase efficiency
There are significant benefits for Healthcare Trusts to invest in a dedicated, quick and reliable system to trace equipment effectively. This service will save staff valuable time, reduce extra costs from unnecessary rental of equipment and importantly potentially reduce the spread of infection in healthcare facilities. It will also provide better reassurances to patients that all beds and mattresses are safe and fit for their care needs.
The service addresses a growing need in the healthcare sector to adopt best practices and implement new modern systems. In order to meet the £3bn per annum saving target as outlined in the Interim Carter Report of June 2015. In assessing attempts to increase efficiency, Lord Carter found, "two of the key obstacles to be lack of quality data and the absence of metrics to measure relative performance."
Track, Trace & Manage
Arc-net, in partnership with the Medicines Optimisation Innovation Centre (MOIC), with support from HSC Innovations, have designed, built and delivered a unique Bed Management Service which is utilised to track, trace and manage all identified Beds and Mattresses across a Healthcare Organisation.
The service provides a unique identifier for each bed and mattress which gives the ability to track, and trace and manage each individual Bed/Mattress throughout its entire lifecycle. Issues such as maintenance, cleaning, and location can be grouped together securely and offer the healthcare organisation the ability to optimise the patient flow to improve the safety and quality of care given to patients.
The tracking of all beds and mattresses means that maintenance and cleaning audits become much more efficient. Each bed can be located by its item identifier giving healthcare facilities the ability to trace outbreaks, manage beds on a daily basis and audit all mattresses to ensure compliance.
Critical healthcare assets
As each item is unique, product traceability and recall become more cost efficient. Linking assets, staff and patients together now becomes a reality. The same Cloud Service can be extended to manage a series of critical healthcare assets including: Medical & Dental Instruments and Kits; Medical Gases; Medical Cages; Mobile Medical Devices; Crutches/Frames; High Value Medicines; Lab samples; Cold Chain Vaccines & Medicines; Chronographic paint; Medical Records.
The Arc-net team can be contacted at www.arcnetni.com.