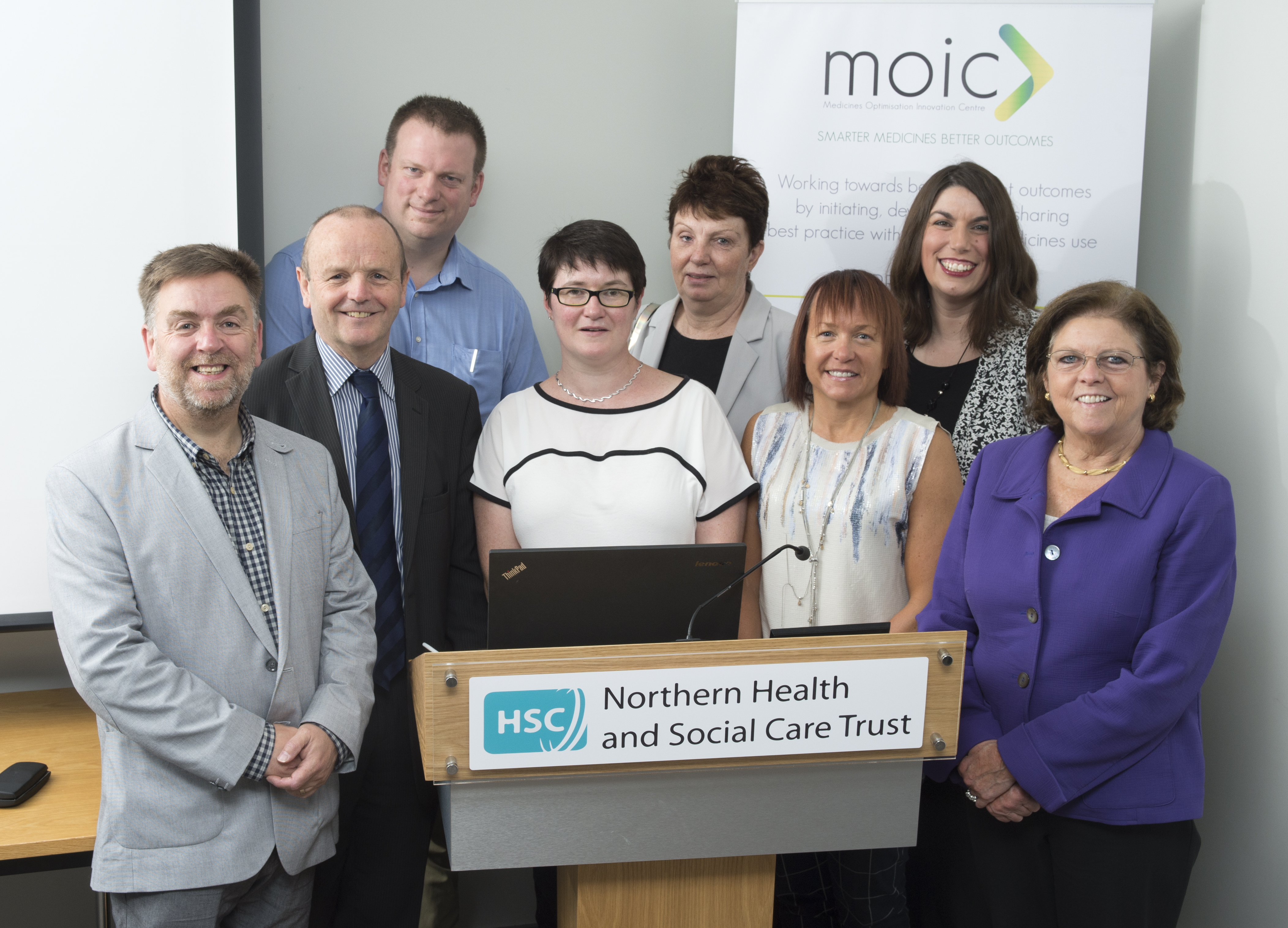 On Tuesday 5 September 2017 the NHSCT hosted a visit from members of the Health Improvement Alliance Europe (HIAE). The Trust joined the Alliance in September 2016 under the facilitation of the internationally recognised Institute for Healthcare Improvement (IHI). The IHI mission is 'to improve health and healthcare worldwide', through a strategy of accelerating the pace of improvement in healthcare and innovating and partnering with organisations and communities to improve health. Along with our European partners we are looking to collaborative ways in which we can address the challenges of:
An ageing population;
An increase in the number of patients with chronic diseases; and
An escalation in healthcare costs.
Members meet through virtual networks monthly and every three months in person.  Northern Ireland hosted the most recent meeting, and in the Alliance spirit of 'all share, all learn', members had the opportunity to visit health and social care sites in Northern Ireland. We were delighted to host the Alliance in our Innovation and Education Centre in Antrim to share the work being taken forward by the regional Medicines Optimisation and Innovation Centre (MOIC).
More information on the website IHI Health Improvement Alliance Europe
Picture, from left: Michael Scott, Glenda Fleming, Gill Smith (Innovation and Quality Improvement Lead, NHSCT) with the Health Improvement Alliance Europe visitors.