We were delighted to host a 1 hour session today at NICON18 conference to discuss medicines optimisation, and some of the great work we've been doing to date. It was brilliant to see so many faces from all walks of the HSC. Several hundred attended the event.
NICON is the voice of the organisations across the integrated health and social care system and is the only membership body for all the HSC.
Pictured above, from left to right: Cathy Harrison (Department of Health NI), Laura Downing, Anita Hogg, Glenda Fleming and Michael Scott (MOIC), Ruth Miller of (WHSCT)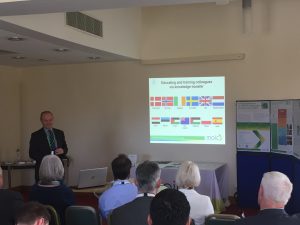 Pictured: Professor Michael Scott presenting.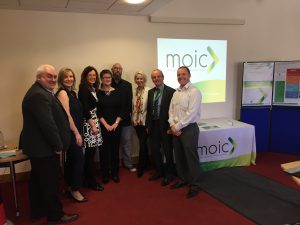 Pictured – from left to right: Brendan Crossey (Healthcare Analytics), Cathy Harrison (Department of Health NI), Anita Hogg & Glenda Fleming (MOIC), Austin Tanney (Analytics Engines), Ruth Miller (WHSCT), Mike Scott (MOIC), Peter Corscadden (Analytics Engines)