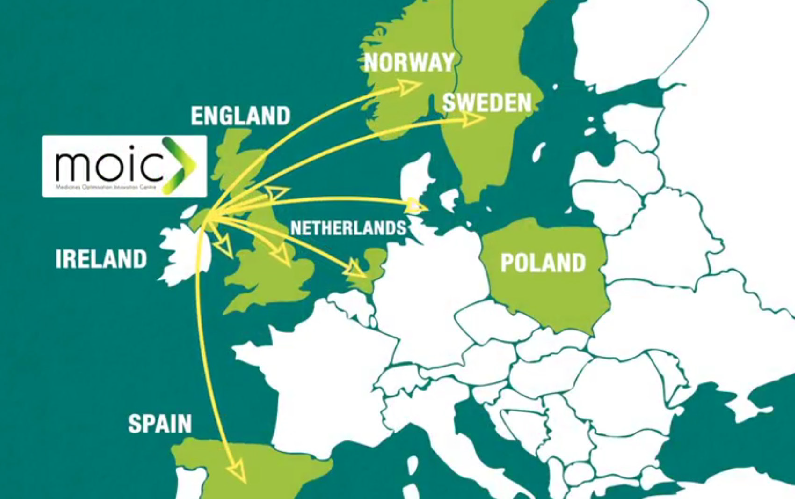 MOIC have always focused on building collaborations throughout Europe and we have put Northern Ireland firmly on the map as a centre of excellence for pharmacy.
Over the last 20 years we have developed a world class hospital pharmacy service and our focus on medicine management has been replicated throughout the world. Due to this success we are delighted that Professor Mike Scott will present virtually today to a group of hospital pharmacies in South East Norway on the development of medicines management and medicines optimisation in Northern Ireland. Professor Scott will also discuss our work on the Isimpathy project and showcase how this pharmacy project has improved care for patients prescribed with multiple medicines.
The discussion in Norway follows on from a visit by a group of pharmacists from Norway in 2019 to MOIC, when they were impressed by the work of MOIC and the pharmacy practices in Northern Ireland.